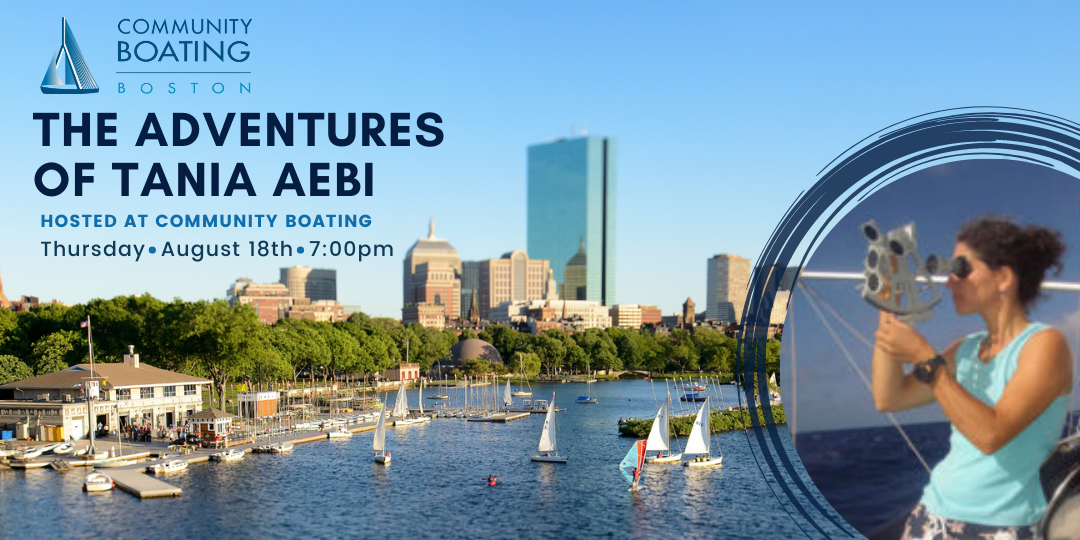 The Adventures of Tania Aebi
Join us to hear Tania Aebi, the first American woman to sail around the world, share her experiences!
We are excited to host Tania Aebi and hear her story about how she completed a solo circumnavigation of the globe at only 18.
From Tania's website:
"In May 1985, when Tania Aebi was 18 years old, she cast off from the docks of South Street Seaport in lower Manhattan and sailed 27,000 miles around the world—alone—on her Contessa 26, Varuna. Concerned about her lack of ambition, her father offered her this opportunity as an alternative to a college education, and she took him up on it. With just a cat for company, she crossed the Caribbean, the South Pacific and Indian Oceans, the Red Sea, the Mediterranean, and the North Atlantic, stopping in 23 countries along the way. In November 1987, at 21, Tania Aebi returned to New York City, a solo-circumnavigator.
She spent the following year reliving the trip in words, writing her bestselling book, Maiden Voyage, a personal account describing her coming of age odyssey and dramatic childhood.
Nowadays, as her boys turn into young men, she continues to write, runs her businesses, and is working on her next book—in between keeping the paths shoveled and wood fires stoked in the winter, the gardens planted, weeded and productive in the summers."
Please join us, this talk and Q&A is open to all!
We have a suggested donation of $10 to help cover our costs. Thank you!