Community Boating Lightning Safety
The US Centers for Disease Control reports that nearly two-thirds of lightning-related fatalities occur during outdoor leisure activities, with 33% of these incidents specifically linked to water-related recreational activities. At Community Boating (CBI), we prioritize lightning safety; there is no room for complacency.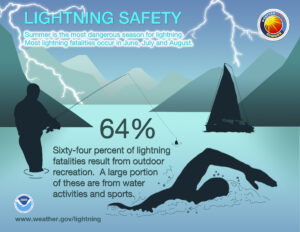 On the water, a sailboat is an attractive target for lightning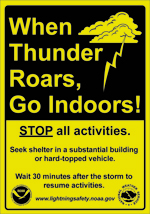 A thunderstorm generates a huge static electrical charge as ice particles inside the storm collide and through friction generate a static charge. Once the static electrical charge is strong enough to travel from the cloud to the ground, a lightning bolt is created. Lightning can travel 10 to 12 miles from a thunderstorm. This is often farther than the sound of thunder travels. That means that if you can hear thunder you are close enough to a storm to be in danger of being struck by lightning according to the National Oceanic and Atmospheric Administration.
CBI takes a hardline approach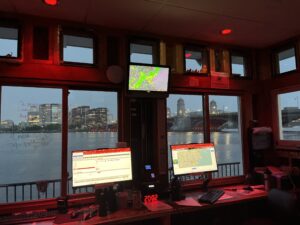 Our operations team closely monitors forecasts and environmental conditions each day before and throughout program operations. We use redundant tools including radar and state of the art detection networks to make informed decisions when it comes to weather. Behind the scenes, our team takes proactive measures to ensure safety. We modify operations and implement restrictions to reduce risks and promptly respond to changing conditions. In the event of any hazard, our immediate action is to suspend operations to safeguard everyone involved.
We have a strict policy that dictates the suspension of operations whenever a storm produces lightning within a 20-mile radius. Our safety protocol ensures that all participants are safely off the water before a storm enters a 10-mile radius. After a storm has passed, we require no lightning strikes within a 10-mile radius for at least 30 minutes, and ensuring there are no active storm cells within the 20-mile radius before resuming on the water activities.
Restrictions are established to allow the maximum safe level of operations to carry on based off current conditions. This can include limiting the sailing area to allow boats to be recalled to the dock faster, or requiring higher than normal skill ratings in order to participate on the water.
Y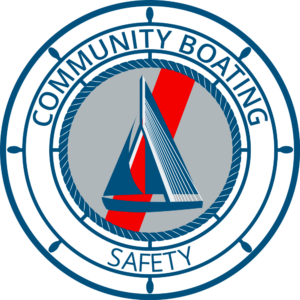 ou can view our current program status online by navigating to the flag icon in the top left of our website. Major restrictions are posted to our safety twitter @safetyCBI. You can also call the front desk at 617-523-1038 to inquire about current program status, restrictions, and flag color. While on the water, safety launches will circulate to inform participants of impending weather, establishment of restrictions, or suspension of operations. This information is also broadcast on marine VHF CH. 72. In the event of an immediate hazard, staff will tow boats in to the dock directly.