Safety at Community Boating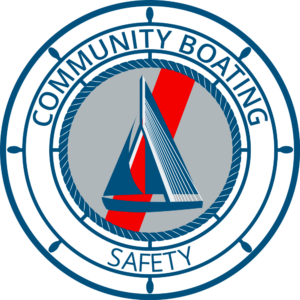 Safety is our foremost priority at CBI. "Sailing for All" would not be possible without our staff working diligently to maintain a safe atmosphere for every member who steps onto our dock. This page details the steps our staff take to keep you safe on the waters of the Charles River, and some resources to help you during your visit with us.
There are many ways to enjoy our stretch of the Charles River while at CBI, most of our members come to take advantage of our fleet of centerboard and keel Cape Cod Mercury sailboats, while others enjoy windsurfing, kayaking, and high performance sailing. No matter how you enjoy your time on the river, please review these tips and rules to keep your visit safe.
What do I do if…
CBI Staff are trained on how to respond to all manner of issues on the water. We take on the water safety seriously and pride ourselves in responding promptly and professionally to each call for service.
…I need help on the water
If you require any kind of assistance on the water, lower your sail halfway. This will de-power your boat and get our attention. Staff will immediately be sent to assist you. Whether you need a tow back to the dock, or feel uncomfortable sailing, staff will happily assist you.
When you see another vessel that needs assistance, please lower your sail halfway to increase visibility and alert the dockstaff.
You may also call the front office at 617-523-1038 or hail "Community Boating" on marine VHF 72.
…I run aground
R.S.C. – Rudder, Sail, Centerboard. In a cape cod mercury, pull out your rudder. Then lower your sail halfway, this will de-power your boat and get our attention. Next pull up your centerboard. Staff will immediately be sent to assist you. You can remember R.S.C. by saying "Rotten Sailing Catastrophe" to yourself.
Please do not climb out of your boat, or try and push yourself off.
It is very important that you stay in your boat for a few reasons. First and foremost, staying in your boat keeps you safe from the treacherous shoreline. It also allows us to ensure that nobody has fallen out in the river, leaving an abandoned boat on shore.
You may also call the front office at 617-523-1038 or hail "Community Boating" on marine VHF 72.
…I'm caught in the bridge
First, lower your sail halfway. This will depower your boat and alert the staff that you are stuck. A member of the dockstaff will be sent to pull you out and get you sailing again. If you are out of sight when you become stuck, and if you have a cell phone with you, you may call the front office at 617-523-1038 or hail "Community Boating" on marine VHF 72. You can also yell to another CBI boat to lower their sail halfway.
…my boat capsizes (tips over)
Do not climb onto the boat! This will cause the boat to tip over further and drive the mast into the river bottom.
Stay with the boat. Do not swim away from the boat.
After your boat capsizes float in the water and hold onto the bow or stern of your boat. This lets the safety launch see you when approaching.
Once you have been picked up out of the water, our safety launch will return you to the dock. Next, dockstaff will retrieve your boat, tow it back to the dock and help you pump it out and clean it up. Finally, you'll complete a capsize report, which allows us to make improvements to our operations and provide a better experience for you.
We provide a coin operated clothes dryer in Bay 5 for your convenience.
If you see another boat capsized please report it by lowering your sail halfway, calling the front office at 617-523-1038 or hailing "Community Boating" on marine VHF 72
Restrictions
The dockmaster and program director set restrictions in response to the ever changing conditions on the river. Restrictions can be put in place at any time in order to maintain safe operations. They will be set in response to changing weather, visibility, high winds, or water conditions.
Check the dockhouse whiteboard, front office TV, and restrictions Twitter for current restrictions.
Here is a description of some common restrictions we put in place during operations.
Half River
All watercraft must remain between the Longfellow Bridge and an imaginary line running from the John Hancock Tower to the Harvard Boathouse.
All boats must reef
All boats must reef their mainsail.
Kayaks must stay within the island and lagoon system
Kayaks and stand-up paddleboards must remain within the island and the lagoon. Meaning, they may not paddle out into the river.
Mainsail only
This restriction can be targeted at specific boats or ratings depending upon the situation and the dockmasters decision.
No rentals
This means no kayak, stand-up paddleboards, or sailboats may be rented.
No testing
No tests will be conducted until otherwise stated by the dockmaster
Yellow only crew
Only yellow rated sailors or above may crew on a boat.
Red only crew
Only red rated sailors may crew.
Rules and Policies
Our rules have been established to maintain safety and ensure smooth operation of our programs. Below is a brief list of important rules for all members, guests, and visitors. An expanded list of our rules and policies can be found in the Member Handbook.
Follow Instructions from the Staff
All members must follow any reasonable instruction given by a staff member.
If you disagree with an instruction given to you by a staff member, unless there is a critical safety issue, follow the direction. After. the situation please see the dockmaster to report your concern. We will follow up diligently on the situation but ask that you comply with any reasonable instruction given by staff in order to facilitate safe sailing.
Be Civil
Community Boating is proud of its tradition of maintaining an environment that encourages respect for the dignity of each individual. We therefore expect members to treat each other with respect, common courtesy, and civility. Offensive conduct, including but not limited to foul language, rude or violent behavior, retaliatory acts, and sexual harassment, may result in suspension or termination of membership.
Report ALL Incidents and Injuries
If you are involved in any incident in which someone is injured, whether on the water or on the dock, please report it promptly to the dock staff. The staff will assess the situation and decide what action is required. Any accident or collision that results in damage to equipment must be reported also.
No Alcoholic Beverages
The Department of Conservation and Recreation (DCR) has declared that the entire Esplanade area is an alcohol-free zone and that possession of, or drinking of, alcoholic beverages is forbidden, except when authority has been granted by the DCR in writing.
No Smoking
Community Boating is a smoke-free environment. Smoking and vaping tobacco or other controlled substances is not permitted in the boathouse, on the dock, or in the boats.
No Swimming
There is no swimming allowed from docks or from boats.
Treat Equipment As If You Owned It
Maintenance of the boats and sails is expensive. We ask that you treat them as if you owned them. Check your boat and sails before leaving the dock and after returning. If anything needs to be repaired, please report it to Dockhouse. Do not drag sails over the dock or the floor. Do not roll up your sails on the dock. Please use the hooks mounted next to the flagpole or the one in the back of bay five.
Important Landmarks
These landmarks around the basin are how we identify different locations around the river. We have divided the basin into 6 zones in the map below, landmarks within each zone provide finer location.